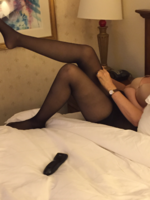 This happened a few years ago. A little about me, I am a 55 year old divorced mom just living a normal life in the midwest. I went through all the excitement of raising my kids and taking care of my family, kids and husband, never putting myself first. The kids left for college and moved out of the house, and left hubby and I too ourselves. With our new freedom we found we just had different interests and ending up splitting up about 5 years ago. No reason to be upset, we are still friends and parents, it just made both of us happier. but here I was a 50 year old woman on my own.
The new chapter in my life begins, I got involved in some local community groups, worked a lot, met some new people dated a few guys around my age, nothing super exciting, sex with ex-hubby was only average at best anyways. The guys I met were nice but none really were any that I saw for a long period of time, maybe a few months.
A few years ago my work had a conference coming up in Vegas that I got to attend for three days, I optioned to extend it for a few days extra on my own, I had never been out west and thought it might be fun. While online I came across a website that had male escorts for hire. I was curious and checked them out, no way I could hire one but it was a fun fantasy to consider for the moment. The conference was still months away and I found my mind fantasizing about hiring one of the younger 30 something well sculpted men on the site. i looked at the site at least a dozen of times since that first discovery and found myself looking at during lunch from work one day on my phone. Still about a month away from the trip I had a few glasses of wine one evening was online again. I got the nerve up to send a request in for one of the guys on the site. A guy that is so not my type, a bad boy look, tattoos, younger, scruffy face, but very handsome
I got up the next morning, after falling asleep with my laptop still on the escort site, I smiled and closed the laptop and went about my day. I checked my emails later that morning and say a response to my request. The gentleman I requested was given my information and sent me a telephone number to call with questions. My heart was racing as i thought about it, and I would be lying if I said I wasn't excited thinking about it. I couldn't actually go through with it, could I? I went about my day thinking I won't do that.
Later that evening I had a few more glasses of wine and found myself looking at the picture of the escort in the my email with phone number. Brave due to the alcohol or maybe just from being horny or curious, I got my cell phone and called him. It was around 11pm my times but still early there. He answered right away. I was so nervous and told him that. He was simple to talk with and asked questions about me. He told me that 50 something divorced women keep him busy and that we were his favorite client, maybe that was true, but it made me feel good He seemed to understand me and it didn't take long before he was discussing what our date would be like and what limits I had. He could tell I was always in charge and always made decisions for others and guessed my ex-husband never really lusted after me. I agreed and most of the men I have been with were nice guys and not real dominant. He immediately responded you want me a real man to take you and fuck you like a prisoner just released from prison. I chuckled and agreed and we discussed limits. He took a deposit and my cell number and we set a date for when I would be Vegas.
I was so excited after talking to him, once I disconnected with him pulled my shorts and panties down, not even fully removing them and touched myself, I was so wet and came quickly.
The days seemed to drag at work work leading up to the conference. My mind was racing and my heart would pound at what I planned, though always in the back of my head I kept thinking I won't go through with this. About a week before i left I got text from the escort, asking if i was ready for him. I assured him I was, and he requested a selfie, so i texted him one. he responded with..DAMN, I'm going to enjoy fucking you as much you, we will have fun for sure.
The next day i got another text, he asked me….Do you want to be slutty for me?, I responded with, "yes" then he told me to go into the bathroom and send him a picture of my tits. I have never sent pics like that before but did as i was told. he told me that I was not to play with myself till i saw him in 7 days. I agreed but it wasn't easy.
In order to prepare I bought some sexy panties and bras, I went to the salon and got a Brazilian and got my hair done. Doing all that made me feel sexy about myself. My heart was still racing when I thought about it.
A few days before i'm supposed to meet him I got text, telling me how excited he is to see me and instructed me to not wear panties all day the next day at my conference and told me to text him every hour hour that i wanted to suck his cock, i was a little shocked at the request but did as i was told. It was super exciting to have my played with in anticipation of meeting him. Finally after 10 texts with no response, after dinner, he replied…..be honest….you really do want to suck my cock, don't you? I replied with, "Yes, sir", he replied with, "good girl."
The conference ended and my co-workers left in the morning, I had the day to myself before my date at 7:00pm. The escort texted me and we decided to meet at one of the bars at the Cosmo (where i was staying). I put on a dress that showed my cleavage and was tight around ass, the slit ran up the side of my leg to the top of my thigh (i never dress like this) I felt like I might be the one that was looking to find a John, lol, oh well.
Heart racing I made my way to the bar and waited for him to get there. He texted that he had just parked and was on his way up. I actually had a guy offer to buy me a drink while I waited, I told him I was meeting someone and he got me a drink anyways. i had a few sips made some small talk with the bartender and my date arrived. He had on designer blue jeans, that were just loose enough but hugged him just enough, a solid color tee and sport coat. his 5 o'clock shadow looked yummy. He gave me a big hug and sat down and ordered a drink too. We chatted and he showed genuine interest, putting me at ease. I think he sensed I was still a little nervous but that went away quickly and we had some laughs. While on our second drink, me already feeling good (i don't drink a lot and get buzzed easy) he leans from his stool and whispers in my ear, "I want to fuck the •••• out of you." and he put his hand on my thigh. I was shocked at his directness but that was the purpose. I put my hand on his thigh and he took it and pressed it against his cock, while soft he still felt big.
We finished our drinks and he suggested we head to my room. He held my hand as we made our way to the elevator. Once inside the elevator we were surrounded by others as i pressed the 89th floor button, He let go of my hand and put his around my waist and rubbed my ass as the elevator made its way up making a few stops. We got off on my floor, there were no others around us and as the door closed he pressed me against the wall next to the elevators and kissed me. It wasn't super long but enough to get my attention and know I wanted more. We got to my room and as soon as we were inside he pressed me against the door and kissed me again, this time feeling my tits before sliding his hand up my dress. He said, i knew you'd be soaked for me, is that right? I nodded yes as i looked in his eyes. He asked me, "you want to me my slut tonight don't you?" I nodded yes again
He sat on the sofa that looked out towards the balcony and told me to take off me dress. I started to take my heels off and he wanted me to leave those on, so I did as told. He had thrown his sport coat over the side chair and was sitting with his legs spread as he leaned back. With my dress off I was wearing just my red lacy bra, red thong and heels. He told me to model some for him, walk back and forth, turn and then had me bend over with my legs together resting my arms on the coffee table. Out of the blue he smacked my ass, not super hard but just enough to say he was in charge, it was sexy. He then had me sit on top on him, my knees startling him as i faced him, my tits in his face. He reached behind me and unhooked my bra effortlessly, i've been with guys 25 years older than him that couldn't do that, and helped me out of my bra. My tits in face he pulled me in to kiss him and then kissed down my neck till he was sucking my tits, nibbling each nipple. I was so aroused I was grinding on his jeans, he sensed that held my hips as if to deprive a little longer. We kissed for a good 10 minutes with him playing with my nipples and ass. I was so worked up.
He told me I needed to be a good girl and remove my thong and had me stand up and bend over and remove it in front of him as he looked at my ass. He told me I had a gorgeous pussy and had me stay bent over as he touched it for the first time, I melted as he slid two fingers inside me. He had me turn around and I watched as he reached one arm over his shoulder and pull his designer tee off, exposing his well toned chest. His jeans sat loose around his waist, which we just barely on his hip bones. He said, be a good little slut and take my jeans off. I got done on my knees between his legs and undid his belt and button on his jeans. As i pulled them down I discovered a very very thick uncut cock ( I knew that from his picture) but had never seen one uncut and never one so thick. Once his jeans were off his ankles he kicked them to the floor and put his hands behind head, and said, you know what to do. I began licking his shaft and balls, salty but sweet, I began to lick him like it was an ice cream cone swirling my tongue around his head before putting my whole mouth over his member. I could feel him get hard in my mouth as his hands made their way to my hair as he held it back for me and watched me work on his manliness.
I was then pulled up by chin as he leaned down and kissed me, he helped me back up to straddle his legs and we kissed some more as I felt his cock brush against my pussy. He picked me up with my legs wrapped around him and took me to the bed and laid me on my back. he teased me that I really needed fucked, saying I left my legs spread wide open after he set me down. I nodded yes as he got on top of me and kissed me, i squirmed to make it easier for him to enter me but he continued to kiss down my body till he eventually got to eat my pussy. I'm not sure if he was so talented or i was just super horny from being deprived but i came quickly and he wouldn't stop. i know i was loud, he seemed to enjoy that. He finally stopped and came up and kissed me again while laying on top of me. He asked me if i was ready, I replied, "OMG, yes, please." I could feel cock brushing against me and he told to tell him what I wanted and I better be clear about it. This conservative midwest middle aged woman says, " I want you to fuck me right now with your big hard cock." He said good girl as he kissed me some more and asked, "You want to be my slut tonight don't you?" As I said yes he thrusted his cock inside my super wet pussy. he didn't enter slowly and build his pace he began with a hard deep quick rhythm. it took a moment for me to catch my breath. He actually teased me afterwards, said I sucked all the air out of the room when he started fucking me.
It didn't take long for me to orgasm again an honestly most of the guys I've been would have cum by now. He asked me if I liked Vegas while still on top of me and still inside me, his rhythm was slow but deliberate, just plain felt amazing. He told that maybe I should get a good look at the city and had me turn around and get on all fours and look out the window which was wide open and the doors open. He got behind me and did me doggie till he was out of breath, still hard he collapsed and laid next to me and kissed me some more. He told me to feel how wet his cock was from me, he felt so thick it was an amazing feeling as i played with him.
He then got up and and led me to the balcony, we kissed naked by the railing before he turned me around and did me from behind again, asking if this was a better view. We finally headed back to the bed and he laid on his back and told me to get on top and ride him till him came. I'm not going to lie, that is kind of my thing but I swear no matter how hard I tried he didn't cum, no sweating and almost out of breath and sits up and rolls me to my backhand fucks me hard with my legs over his shoulders, we both screamed loudly as we came. we collapsed on the bed and caught our breath and cuddled. He suggested we jump in the shower and fill the jacuzzi while we are shower
We fucked again in the Jacuzzi, bed, chair, couch and balcony. i paid for 3 hours of his time and ended up spending almost 5 with him. Needless to say he got a great tip.
Reactions:
robbiewillskucku, DaveJ, Anmarallawy and 18 others