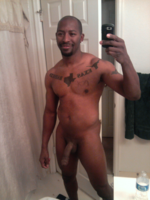 To transform myself into a Submissive Slut Bitch, to please my new Bull and dominant Black Owner
My presentation:
Hi everyone. With this story, I want to start sharing the stories that I have written in this time.
I am a naughty, daring and hot White. I live as a couple when I am in moments, but I have never married, I like it very much, changing lovers from time to time, and I do not believe in marriage forever.
My lifestyle of life is more exciting, with the freedom to meet new good lovers (you all have something different) and also sex with, women and bisex friends, that is my option to be free and happy in my life.
Sorry for this presentation, but I wanted those of you who read my Stories to know my way of being and thinking.
Grateful. Bethhotwife.
I will appreciate everyone, your opinion about my Stories, they are always welcome.
Of being a proud, cold White Wife; to transform myself,.... into a Submissive Slut Bitch, to please my new Bull and dominant Black Owner
I start with the Story - Chapter - 01
I will tell you an earlier story about when I was married for two years to a handsome Dutchman and we lived in Amsterdam. He had a good job and when I moved there, I stopped working.
At first everything was wonderful, I was his princess and he my prince but time is extinguishing the fires and life, when your husband is always busy and absorbed by work, it becomes pure monotony, friends, shopping and I, who had always been restless and enterprising, I began to feel like a simple beautiful vase.
One day I could no longer cope with the monotony, and I told my husband Brenhard that I needed to work, that the situation of doing nothing was suffocating and boring.
When I met him in Spain, I am originally from Barcelona and my name is Alicia, I was on holiday, I had my job and an active social life. Now I was just "his wife" and at the moment, I didn't want to have children yet, so I told him I was going to take up my job again.
At first he didn't like the idea, but he understood my desire to be useful again on my own.
Again I contacted the people I had worked with in the Software world and finally, as I was known for my previous good work, they offered me a job as an engineering on a new project that they were developing for the Company, but... .. , the position and the development team were in London.
When I told Bernhard, he said no, to look for something closer, in Amsterdam itself or within the Netherlands so that we could continue to see each other daily.
Finding a job like this was almost impossible, besides, I felt that I needed more space for myself, to be more financially independent and also to get away from the routine that I was enduring.
I told him that I was thinking of taking the job, and that we would see each other often, I just had to take a flight on the weekends to be together.
His anger was monumental, because he did not want me to go to another city far from him, but since I had already decided, and knew about my stubbornness, she had no choice but to accept the situation.
When he accompanied me to the airport and we said goodbye until the next weekend, when I would return to spend it at home, I noticed that I was sad, but I must admit that taking the flight was something I needed, to feel free without being all the time stuck between his family, my friends and the boring married life.
When I landed at City Airport, the closest to the city and used by business people, I took a taxi to the Company Office located on Black-s Rd.
Once there, I was given an update on my work department and my colleagues, and they told me that I would stay in a Company flat located in the Canary Warf Area, a small duplex on the 16/17 floor of Trinity Tower C and that I was quite close to work.
Relieved that I had escaped from my golden cage in Amsterdam, I felt free again, to breathe for myself. For me, that was what I wanted to get back.
I loved Brenhard, but his control over was suffocating.
The first week of work was liberating for me, until I returned to spend the weekend with my husband and..., his family. As usual.
When I took the flight back to London again, I felt free again.
This coming and going lasted a month or so, until we decided to space out my trips to Amsterdam.
Now I would have more time for myself in the City, and not just work and come home.
Without having to return to Amsterdam on the weekends, we met up with two of our colleagues, co-workers, to go out on Friday night for a drink and get to know Piccadilly.
We arranged to go out that night and we were walking and having a drink in Piccadilly, then one of the girls said about going to the Candem Jazz cafe, a great choice where I enjoyed Jazz, which I am in love with.
It is a place with elegant glamor and good musicians.
In the following weeks we also went to the Minystre of Sound to enjoy intense nights dancing House.
Until we went back to the Jazz cafe Camden, a place that intoxicated me with its warmth and atmosphere.
And there I met a black gentleman, about ten years older than me, but charming. Tall and attractive, he must have been more than 6.5 feet in front of my only 6.1 feet of which 4in, corresponded to my heels.
He was an attractive man who even his age made him more interesting, giving him that special touch of class. His name was Martin Jackson and although he only looked 10 years older than me, he was close to fifty, but well cared for.
One Saturday later, we agreed on a date aloneI met Martin for dinner and then he said he would take me to Le Quecum Bar, a live jazz club, where we could dance if I wanted. It was a small, authentic place for lovers of this type of music, located a little further from the centre, on Battersea High Street.
The place was beautiful, with that charm of the past, and if Martin had not recommended it to me, I would never have discovered it on my own.
We had a few drinks and then Martin told me, "Would you like to dance jazz with me?", I hesitated for a moment, because I was not good at jazz dancing but he said - "Let yourself be carried away by my Alice"! Do it for my Alice!..., "I'll take you, easy!"
Such an invitation could not be refused. I was wearing a black evening dress, with elegant straps and open at the sides, that fit me very well.
We started dancing and soon I was learning the steps, guided by the skilful hands of that mature jazz teacher.
I felt like a new woman, dancing with him, brushing our bodies, and feeling his hands guiding me, and binding at my waist when necessary.
We alternate the evening, dancing some pieces, having a drink, and dancing again.
I observe how Martin admired my white breasts, moving inside my neckline, as if they wanted to get out of it with the twists and turns of the dance, since I was not wearing a bra, because I liked to show them off swinging freely.
My nipples were occasionally marked on the silky black dress and I was dancing with a man who was not my husband for the first time since we were married, who was guessed to be a great and classy seducer.
Martin made me feel more like a female again than a wife, more desired than respected, and that filled me with self-esteem, and flattered me as a desired woman, recovering that version of an attractive woman that I had forgotten for several years. It was like a breath of new hope and youth to enjoy life, hope and happiness.
It had been years since I had spent a romantic evening with a man, who only wanted me to have fun and enjoy my company as a sensual woman, seeing in his eyes how she delighted in my company.
I had met myself again, with that girl who flirted with everyone, before being trapped by what was supposed to be Brenhard's girlfriend and later his proper wife.
I let myself be carried away by that seductive man who was Martin, and I enjoyed the pleasure of feeling beautiful and sensual.
With my feet a little sore from dancing and my lack of habit of doing it, but very happy, we sat down to rest and had one last drink, before Martin took me back my home.
We left that place, with the promise of returning soon to dance, and by car, we drove through a city illuminated by the lights and the mystery of the night. Talking about the essence of life and banal things or the sensuality of having fun in good company, too.
When we arrived at my apartment, I was very jealous, I felt my sex wet and my sexual hormones began to flood my bloodstream, pushing me to the desire to continue lengthening and progressing those exciting moments. I felt engulfed with desire again, but she was a faithful married woman,..., But after that seductive evening, I felt that something inside me had awakened my instincts and my desire to flirt, so I hesitated to tell him (my desire pushed me to invite him and my condition as a married woman, not to do it), but that desire that I felt in my stomach made me finally dare to go a little further.
Then I almost said to him, "Come up to my apartment Martin,... and let's have one last drink watching the city lights from above!"
Would you like Alice to come up? - He asked me, to which I replied - I would love you to do it, I don't want you to leave yet!
He parked the car and in the lift, I rested my head against his shoulder, showing him the pleasure I felt in his company and the desire to extend that sensual evening for longer.
Once in the apartment, I opened the door and we went inside. I prepared some drinks while he watched me and we started looking at the city through the large windows.
I wanted to give myself to him, and let myself be loved, let myself be caressed sensually, but I did not want to spoil that magical moment, when my instinct and my head, were pushing me towards opposite ends, but Martin, putting himself behind me, surrounded my waist and pressed me against him, noticing between my ass, in hard bulge of his excited cock. He knew how to read my body movements perfectly and I sensed that I was on the verge of making a difficult decision, to let my instincts take over or to let the opportunity pass me by.
Actually, without knowing why, I threw my head back and he kissed me passionately on the mouth, in a long and endless kiss full of mutual desire, and when he finished kissing me, seeing my shortness of breath, my half-open lips and my eyes that spoke for me. He already had his two hands on my breasts kneading them with desire and causing me a feeling of surrender that Ihardly remembered and he squeezed them looking for my already prickly nipples, to excite them more than they were already, taking them to an exquisite point of hardness and pleasure that made me moan weakly but clearly with pleasure.
I coresponded to him by wrapping my arms around his waist with my back to him, so that he would know that I too was willing to give myself to him completely.
He did not hesitate for a second, he knew women and knew that he had already broken through that psychological barrier that had been making me hesitate, between abandoning myself to an almost unknown, already determined to abandon me to the sublime pleasure, of letting myself be dragged by my instincts as a female, lowering my dress to the waist, releasing my fiery tits and starting to make my pussy wet at once.
He released them from his hands, and crushed them against the cold glass, in a sensation that made my nipples bristle more and more, and I moaned at the contact of my soft breasts with the cold glass, hmm... hoooo... yeah... Martin ..!
With my boobs against the glass and London at our feet, i finished letting my dress down to my ankles, leaving me with just the strappy thong, the garter stockings, and 5in heels.
I felt how he separated from me, while I enjoyed myself and kept my eyes closed, so as not to miss a single one of the sensations that Martin was giving me.
When I noticed his contact against my ass again, I shuddered as I felt him skin against skin, that of his hot wet and hard and thick cock, drops of pre-seminal fluid, which I imagined to be sweet as honey, while a feeling of desire was rising from my ass to my neck. It felt so good the touch of that big black cock (which would be the first in my case) ready, as my pink and soaked shaved pussy, to receive it inside me, to feel myself fucked out by pure desire, very deeply.
Martin stuck to me, feeling his cock wedged in my gutter and his thighs, brushing against mine and while he kissed my neck, he told me - "Alice my beautiful white female, spread your legs and rest your hands on the glass" - " I want the whole city to see how I'm fucking you "
Since I met you, I have wanted to possess you as I am going to do now, given over to the pleasure of a BBC like me. Being so well fucked bareback, as I am sure you have never felt a Big Black Cock so deep inside you, stretching your soft and sensual white pussy.
That turned me on like a whore, although possibly nobody was going to see us because the light in the room was dim, imagine that some people were watching as I let myself be fucked by a dominant BBC, I until recently a faithful white wife, now, the desire wrapped me completely and shook my ass against his hard black cock, showing Martin my desire to be fucked hard and very deep, by that black cock.
Then, with his hands, grabbing the back strap of my black thong, he tore it off and gave it to me to hold with my mouth.
That unexpected break of the thong, almost made me come a first attempt of orgasm and feel the dominance of my lover, the intense smell of my pussy soaked in my thong caught with my teeth.
I felt his thick head go around several times, squeezing and exciting the soaked juices, it walk between my clitoris and my anus eager to feel it inside me, not knowing where I would choose to bury that beautiful black cock, which I wanted to feel inside me, but did not.
I spent more than a minute with my breasts against the glass and moving my ass with desire, asking, begging "to be fucked", while my moans of desire escaped from my mouth, but he continued to excite me like a bitch in heat.
I knew that I could not stand any more that wonderful pleasure he gave me and that made me arch my back and raise my ass, in a clear request to be fucked, he kept rubbing his cock between my two holes, but without sticking it more than an inch and continuing with the hot game, which had managed to make drops of my abundant juices slide down my inner thighs.
It was killing me with desire, I was going crazy shaking my head and my body, needing a hard fuck. At this point of intense desire, I could not take it anymore and I said - "Martin, fuck me for God sake ... I need you to fuck me or I'll die of desire to feel you filling me very deeply!" "Put it in me, I beg you, Martin! ... Fuck me like a white bitch and fill my guts with your creamy cum "
And he replied - "I will not fuck you, until you feel yourself coming wanting me to fuck you and feeling my black cock, playing with your white whore holes" - adding - "Then,, when I feel like you shivering like a bitch in heat" "I will stick it deep in you and fuck you until I flood you with my hot creamy honey" "and you will come again like a bitch in heat"
After talking dirty and hot to me, while he was sticking his thumb deep into my asshole and fucking it with his thick finger, those dirty words and feeling like that thick cock, he waited for the moment, playing with my holes, and his thumb buried inside my juicy asshole , torturing me non-stop, made me cum like a vulgar slut, before being penetrated as he had predicted ... Ahhhhh..., AAAhhhhh..., Cuummmmingg...! Oh Yeahhhhh... ..! ...
And at that moment, just when my pussy was feeling a strong orgasm coming up my back, in a single push, he nudged his thick hard cock in my pussy, until I felt his pubis crashing against my ass and his balls against my pussy. My legs trembled and weakened, but he kept me impaled and firm to bring me to a new orgasm again.
As I shook my head, moaning loudly and gasping with pleasure, my mind totally collapsed with pleasure, he filled my tight white pussy with his thick Black Cock, stretching it, feeling how his hot and hard black cock began to pump my seduced married pussy, taking me with each new hard penetration, to spasms of pleasure unknown to me until now.
Then we started to fuck for real, me pushing back, sticking out my ass and sticking his cock deep into me over and over again, and between moans of pleasure from both of us Ummm... Umm... Agggg...! ...! ... Ahh, Ahh, Ahh, and the plasss, plasss, plasss...! Of the clash of our sexes, I ran like a bitch in heat again... Ahhhhh... Oh yeah, my black male, fuck me, fuck meeeee...!
I felt at last, as numerous jets of his hot, creamy semen, crashed into the bottom of my uterus, and flooded me with his hot honey ...
As he emptied inside me, I felt like one of his wet fingers of cum and flow, he stuck it in my ass, instantly pulled it out and put two of them in, which he began to stir inside my burning ass.
Then, he pulled his black cock out of my slutty pussy, and taking his fingers out of my ass, he started to thrust with his cock and after a little useless resistance from my anus, he pierced it Aaaa... Ayyyy "! ..., sinking that almost 8 inches cock (about 20 cm) into my ass, and grabbing my hips again, while occasionally giving me some pretty hard slap, Plass, Plasss, Plass, saying - "Come on bitch, ride! ride!" he started to guive me a memorable ass fucking.
As he had come a moment ago, I came twice more, while he was sodomizing me, until he was also able to discharge a second, albeit less abundant load of hot semen, into my ass.
I thought I was dying of pleasure with my orgasms and that hard cock of almost 8 inches inside me, God! ... .. I would never have imagined that Martin, that until a few hours ago, elegant and educated gentleman, kept so much pleasure inside him to fill a female like me ...
My legs were weakening. He pulled it out of my ass, and after giving me a loud clapping of approval Plass ..! Plassss! he took me in her arms and took me to the bed where he threw me naked and dripping with semen and pleasure, and he lay on top of me immobilizing me in a hot and vicious hug from both of them.
He looked me in the eye and said - "You are a lovely female and I am going to be fucking you all night!" - I laughed full of pleasure "Ha, ha, ... ha!" while he started to eat my neck and mouth, a prelude that she was being serious and that that night, she was going to let me sleep little despite being about 15 years older than me, and that I could almost be her daughter because of me age ... ..,.
That night, Martin was fucking me non-stop until it was almost dawn and my mouth, my ass and my pussy were there for hours, , receiving one after another, his big black male thrusts ..., in the end, we ended up exhausted and fell asleep, but ...
.. a surprise, totally unexpected by Mike, he was waiting for me when I woke up, not being able to believe what that meant ..?
While the pervert but a good lover, I was taking some selfies, because he said that I was the most sensual woman he had ever seen, and that he was going (he said with a laugh) that he would send a series of those selfies, to Bernhard, who that night, we had turned into another white Cuckold, which the two of us had added to his white congeners
I replied instantly, fearing that he would be able to do it.
-Martin .., don't even think about it ..! If you do, you won't see me again!
He can't know anything about our adventure, I love him and this is just an adventure, of pure intense and strong sex, where we both have a lot of fun, putting your thick and hard black cock, very deep in all my holes ... Uummm, I really liked Martin, I'm already looking forward to fucking me hard again next week.
It had been a long time since I had found a man, who would hit me that hard and deep, filling my belly with abundant, hot and thick, Cum ... mmmm ... Wowww ...
The last words he said to me, disturbed and surprised me a lot when I heard from his lips with a big smile, a chill ran through my entire body
-Come on bitch, don't deny me, you're dying, because I, your new Big Black Bull for real, will put on a sensual necklace, so that everyone who sees you with the Necklace, knows clearly what you are, my hot bitch and that sexual chain on your beautiful neck! ..... I know you want it and you die of pleasure, because I put it on you and show you all who see you, my beautiful slut, like the slut bitch of my property, lol!
I was so surprised by those last words, that I did not respond, because I was not a
"Slut Bitch" ....., nor was it his!
..... but that statement left me confused and somewhat anguished, in case he took me for what I was not ......, I was just looking for fun, and a good Black Cock ..... , I would have to wait for his next maneuver, to know what Martin was doing, and what he wanted to get from me ...
If he didn't agree with what he wanted me to be for him, lol-
His submissive hot bitch for his own pleasure him and his vices!!
... then he would have to stop him, and refuse his proposals, that was clear .....
In the next chapter 2, we will know more about his intentions.
Reactions:
MixedbbcLA, redlavish, Keerthana and 3 others