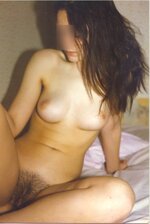 This is a true account.
I lost my virginity when I was 21, which for some was very late, this was back in 1986. It was with a woman 2 years older than me and we dated for the next 12 months. I can't say what work we did but we had quite a nomadic lifestyle regularly moving from one job to another every 3-4 months. We were working in the Middle East and we were often accommodated in a converted house or tents in the desert.
In the early days, this was ideal. Just after we had started dating we went to live in a campsite in the desert. We would go for walks in the afternoon which of course meant finding an isolated spot and fucking. And another site we shared a room and it was only near the end that we discovered a peephole had been drilled through one wall. After the initial shock, we both got off on the idea of being watched so would fuck deliberately in a place where we knew anyone looking through the hole would have a great view. During our time together we became more risky and knew we were creating chances for people to see us.
The inevitable happened and we got contracts at different sites. She met a new guy and ended it with me, I was devastated. It was made worse several months later when I found out she and her new partner were to join me on the next project. They arrived and with 'bad luck' were given the tent opposite to mine, the tents were 20 feet apart. She was quite dignified and tried not to rub the new relationship in my face, but it was hard not knowing what was happening.
Then it happened, I couldn't sleep, it was about 2 in the morning, there was a full moon and my tent flap was partly open. A light came on in the tent opposite and I could see into their tent. We only had single camp beds and my ex had sat up on hers. I watched her take off her top, but I could only see her bare back. Her new boyfriend was naked and was standing in front of her. I watched as she gave him a blowjob (I could see nothing but her head bobbing). I knew when he was going to cum as he held her head and his movements gradually stopped as she swallowed his cum. I got a quick glimpse of one breast as she put on her top and the light went off.
I was angry and jealous but surprised that my overriding emotion was one of lust and arousal. I thought that would be a one-off, but I was hoping to catch them doing more, but even though I tried to work out a routine they had I never saw anything until the last week. I was again finding it hard to sleep partly because some people were talking loudly at one end of the camp. It turned out to be my ex and her new partner, as I saw them return to their tent and put their light on. For some reason tonight one tent flap was left mostly open so I could see into half of the tent. These tents were like the large Army ones and could sleep 4, but generally, we only had 2 people in each tent so there was a lot of space. I don't know if it was deliberate but my ex would appear in view naked, then disappear. She did this several times making my cock rock-hard. Then her new guy appeared naked she stood in front of him and they kissed, and from her movements, I guessed she was playing with his cock. As she moved away I could see his hard-on. He then lay on one of the camp beds. Unfortunately, his lower half was hidden by the other tent flap. I could see the bed moving and I guessed she was either playing with or sucking on his cock. Then there was a lot of movement of the bed. My ex came into view and I watched as she appeared to ride his cock. I could see her tits and him playing with them. She increased her movements and when he seemed to arch under her I realized he was cumming inside her, I had to stroke my cock and shoot my load as well.
Nothing else happened during the rest of this project and I returned to the UK. Roll on 12 years we bumped into each other in London at an event. We agreed to meet up for a drink and a few days later were in a pub. We filled in the gaps in our lives since we had last seen each other. It turned out she married the guy she left me for and they were still married with a young child. After a few drinks, I became a bit braver and asked her about the last camp. She said she hadn't known I could see into their tent and at first was a bit horrified that I had watched her fuck. However, she then took it in her stride and asked if I had enjoyed it and I said yes but it was a shame I hadn't been able to see everything. She laughed and said that a few years later a person had walked into their bedroom as they were fucking. She was in her preferred position of being on top and her boyfriend was at the point of no return – the guy just stood there watching her boyfriend cum inside her, but having a great view as he was at the end of the bed. He apologized and left the room, but she and her boyfriend had been very turned on by it.
Unfortunately, we only met up once more before our careers took us on different journeys. Other things that might be of interest about our time together. When we spent that first evening together she was having her period. I was naked in bed and she was topless. She stroked my cock until I shot my load, we were both shocked at the force my cum left my cock, the first jet hit the wall above my head. She was the first woman I ever photographed nude. It was only a few photos but there was great excitement when we went to pick up the processed film from the chemist, she looked through the photos in the shop to make sure they were ours. There was one night we were staying with her parents. We had to have separate rooms, but at 2 in the morning I crept into her room just in my underwear, stripped, and got into bed with her. She was awoken by me fingering her clit and we had a quiet fuck – her pussy was probably the wettest it had ever been with me.
There were times we stayed with friends and she loved having a noisy climax knowing other people could hear. Did my cuckold fantasies start with her? Probably. My next GF and I had a great sex life which was enhanced by fantasy and role-play. One game we both liked was for her to be blindfolded and for me to fuck her pretending to be another guy. She liked telling me about her past boyfriends and we even talked about trying to find another guy for me to watch her fuck but it never went beyond a fantasy.
Reactions:
Getmade, LikesMMF, fallingtopieces and 4 others