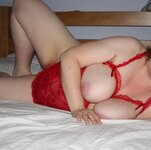 It was only when the financial situation of Ruth and David got so bad that they were at risk of losing their home that they knew something drastic was needed. They had been married for 20 years and their recent predicament was not really their fault, they had just found the economic down turn had meant David lost his job and their expenses were going up. Now in their 50s they didn't know what to do.
The final straw came when they received a final demand for £2500, due for payment within 10 days. Non-payment would see their house repossessed. Ruth and David were now desperate to earn money, and would now consider doing anything legal. It was Ruth who first found a website stating 'odd ways' to clear your debts. Most were innocuous and came under the headings of handy man, day labourers etc. Then there was a category called 'Sexual Services'. Listed under this were things such as Sperm donation and Adult Movie stars which they checked out together. David could earn between £50 and £100 per sperm donation to private clientele and they agreed he could sign up as long as there was no sex, however this would only bring in limited money as it was requested that a guy not ejaculate for at least 2 days before making his donation. In fact after filling in his profile he quickly got responses from 2 women who wanted him to come round to their homes. The one lady invited him over immediately, and said they had the supplies in and all he needed to do was come over, close himself in the toilet, wank into a pot and then leave. Ruth and David knew there might be long term consequences but after the woman said there would be no demands on him if she got pregnant they agreed he would come over there and then. He returned home an hour later and said he had been paid £100 to wank.
Ruth and David knew Sperm donation could not produce enough money quickly enough to cover the most important debt. Ruth then said she had found a way to make money, and probably quicker than sperm donation, but that she knew David wouldn't like it or agree to it.
Whilst David was out supplying his sperm Ruth had followed some links and had sent some emails/made some calls. One of these was to an advert entitled 'Debtors Brothel'. Ruth said she had found out all about this venue and what they were offering. Ruth had been told that women easily made £300 a day on average but on a good day they could earn £500, and the more they offered as 'services' the more they would get paid. She would be expected to fuck 3-5 guys a day, unless she attended a special gangbang party where the number could be in the 20s or 30s depending on how many women were there.
Ruth had only fucked three guys before marrying David and was very inexperienced sexually. On one hand the idea of allowing a stranger (or in fact lots of strangers) fuck her for money was both terrifying and a turn on. In the past David had said he wanted them to try swinging but she had always been resistant. But, if she went ahead with this, this was not swinging as David wouldn't be there, just sex.
Ruth told David all about this special Brothel and told him it could be the end of their debt issues. She could sign up and just work there a few weeks, or up to a month to clear the initial debt issues. She told him that it would just be sex and she was unlikely enjoy herself as it was all about bringing the guy off as quickly as possible. David didn't like the idea of his wife being used by these guys. Initially it was a clear no from David. When Ruth said they needed to sit down and see if there were other ways to clear this £2500 debt within 2 weeks it was clear there were no other options. It was agreed that Ruth would make contact and organise a visit to the brothel to see what it was like.
Next morning Ruth made an appointment to go and look at the brothel and talk with the Madam. She was told the brothel was open from 11am until midnight (and sometimes later) so she could come along at 10am to get a look round while it was closed. She left David at home and drove the 20 miles to get there. It was nothing like she was expecting. It was a large house in the middle of nowhere. Out in the front was a large driveway, and after she had parked the car she went to the front door and rang the bell.
The door was opened by a well-dressed lady in her 40s who introduced herself as May, the owner of the brothel. She invited Ruth in and they were soon sat in the kitchen having a cup of tea and chatting. May said that a decade earlier she had found herself in debt and had ended up as a street prostitute. She didn't want women who just needed to sell their bodies for a short period to relieve debt to have to face what she did, so she opened this venue as a safe place for women who had never thought about selling sex but were now forced into thinking about it.
May then took Ruth on a tour of the house. On the outside and in the hall way it looked like any normal house. Even the living room looked normal, with 2 large sofas and some chairs. May said that the girls working on that day would sit in the lounge, dressed in whatever they liked but generally sexy lingerie. A client would arrive, and unless they had specified a particular woman before arriving they would be led into the lounge. They could chat with the women and then they would select a woman and they would go off to a bedroom. When on duty each of the women had their own bedroom to use, which limited the number of women in the lounge to 6. May showed Ruth to a few of the bedrooms and they looked the same, a large kingside bed and bedside cabinet with the 'tools of the trade': condoms, dildos, lubricants etc. Each guy was charged £100 for 30 minutes or £150 per hour, £50 of which went to the owner of the house. However, once in the room all she was concerned about was the time, so it was the responsibility of the women to make sure the guys got no more than they paid for –30 minutes or an hour. If the woman was happy offering extras such as anal, oral and swallowing or even bareback at additional costs then that was between the woman and her client and the woman could keep all that additional money.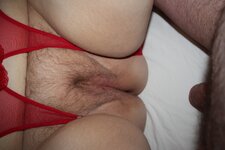 May explained that each day had a theme so punters would know what to expect. So as today was a monday between 11am and 7pm it was Mature Housewife – women over 45. Other days that would also suit Ruth was the buxom day on Wednesdays (for large breasted women) and 'cuddly' women for those that were of the 'bigger dress size'. From 7pm until midnight there was no theme and any woman could work these hours, but what May found was that it was harder to fill these slots as most women who worked there were married with children so had family responsibilities
May then surprised Ruth by saying that some of the women did not want their faces seen, or to be honest would not get a lot of customers due to their age/looks. Therefore there was an 'anonymous' area. Ruth was led down the stairs into the basement. Here were a series of rooms but none had doors. In one room were cubicles with gloryholes. For each blowjob the woman gave to completion she would be paid £15, but £5 went to the house. In the next room were 2 cubicles but these were for female gloryholes. The woman would lie on a table in the booth, her hands chained to the table, with her legs sticking through a hole. Her ankles would be chained onto the wall above the hole --- this meant she could not see the person fucking her and her pussy was held open for the cock to fuck her. May said that the parties she held in here were well attended and a woman was paid £200 after all house charges were removed for half a day's work in this room. However, usually a woman tied in the female gloryhole would have over 10 guys fuck her in a 3-4 hour shift. She said they also held bareback gangbang parties in the female gloryhole area and for this a woman would get paid £400 but would take 10 or more cumloads in her pussy. The basement was open 2 afternoons a week, and 4 evenings a week.
The tour ended back in the kitchen with another cup of tea. By now some of the women who were working in the house had started to arrive. May suggested she talk to some of them. They all appeared 'normal' and none would be out of place dropping off kids at the school. The first woman she talked with was a mother of 2. She dropped them off at school, ran some chores and then worked at the Brothel 3 days a week. She would work 11-3 and then leave and collect her kids, get home and make dinner for her and her husband. He had reservations about her working here, but now 3 months on all of her debts were cleared and the fucking at the Brothel meant nothing at home and her sex life with her husband hadn't really changed. In fact none of the women there regretted what they were doing.
May then told the women to get ready. Three had turned up but there should have been 5. May said this was common as some women just stopped coming with no notice, often when their debt was paid off. May then said to Ruth that it would be a shame for her to have come all this way and not test out the Brothel. Ruth was a bit embarrassed and said she wasn't sure it was something she could do, and in any case she didn't have anything to wear. May said that she should give a try today and she would be able to borrow some sexy lingerie for today. As it was when men who came could find 'the mature housewife' this would suit Ruth. Ruth was still not sure, but the thought of giving it a go tempted her. She knew if she left today it would be harder coming back another time to fuck strangers.
Ruth decided to test out the waters and May led her to one of the bedrooms. She was told this would be her room for the morning (or however long she wanted to stay) and she could put her clothes in the wardrobe. When naked she would find a range of lingerie or all sizes in the chest of draws and once she felt comfortable she could come down into the lounge.
When she entered the lounge the other three women were sat there in near nakedness. What they were wearing hardly covered their tits and pussies. In contrast her negligee helped shape her tits and show off her cleavage. The little tutu like material around her waist hid the items really sexiness, that her pussy was bare underneath. The women chatted and Ruth felt very self-conscious. The doorbell rang, and a few minutes later May led in 2 guys, who were well dressed and in their 30s. They seemed to know what was what and one of the women whispered to Ruth that these two guys were regular visitors. One clearly had a regular thing with one of the other women and they quickly disappeared. May told the other guy, Mark, that today was his lucky day as they had a newbie who had never fucked for money before. He said that sounded interesting, paid £150 to May, and quickly he and Ruth were walking towards Ruth's room.
In the room, Mark asked Ruth about her limitations. Ruth said it was her first time and she was very nervous so she didn't know. Mark then said here is an easy list:
Will you suck my cock – she answered yes
Will you suck my cock and swallow my cum – she answered probably not. Mark then added 'If I pay you an extra £20?' and Ruth said I will now have to think about that.
Can I Play with your tits and suck your nipples – she answered yes
Can I watch you wank – Ruth was getting the hang of this now – yes but only if you pay an extra £20
Can I lick your pussy- Ruth had to think about this as it was surely one of the things she would be expected to let a client do …she replied yes
Can I fuck your ass? – Ruth was quick with a definite NO
Can I fuck your pussy – Ruth replied 'of course you can'
Can I kiss you –Ruth replied 'let's wait and see'
Can I fuck your pussy bareback – Ruth said No, and he quickly responded, not even for an additional £50 – Not today Ruth replied, suggesting this might be available on another day.
Mark said he wanted to watch her wank and gave her an additional £20, and then he wanted to get in the 69 position and lick her pussy, before fucking her. Ruth said she liked the sound of that. She watched Mark undress and when naked she asked him what she should wear – He responded – I would like you naked. She was very aware of her curves and large belly when standing naked in front of this stranger, but he didn't seem to mind. Ruth looked in the bedside cabinet and found a vibrator and Mark sat on the end of the bed watching her as she used it on her pussy and brought herself to orgasm. She hadn't expected to find it this easy. She had only ever wanked in front of her husband a couple of times throughout their marriage.
She then laid fully on the bed, and invited Mark to get on top in the 69 position. As he did so his erect cock dangled in front of her face. His tongue quickly found its way into her pussy and she started to enjoy the sensations his tongue was giving her. She took his cock in her hand and stroked it. Not as long or as thick as her husband's cock, but this was the first cock she had touched since she had started dating her husband 2 decades earlier. Unlike her husband, Mark's cock still had its foreskin and she liked the way it moved covering and uncovering his knob as she stroked him. It was soon in her mouth and she was enjoying the sensation of a new cock in her mouth. He slowly fucked her mouth as he licked her clit. His tongue sped up and he was soon bringing her to orgasm. As she groaned with his cock in her mouth the unexpected happened. Mark couldn't contain himself and he started to cum in her mouth. In all of her years of marriage she had never swallowed her husband's cum, but here she was with a stranger and she could only think of swallowing it all.
When both had finished orgasming Mark rolled off her. He apologised profusely but Ruth said she didn't mind, but it was now a shame he wasn't going to have time to fuck her. He asked why not and pointed downwards – his cock was still rock hard. He said he had the ability to stay hard and come a few times before losing the erection. He admitted that if she let him fuck her he wouldn't take long to cum again. She gave him a condom and he put it on. She asked him how he wanted to fuck her and he said missionary. He rubbed his sheathed cock against her pussy lips and then pushed it into her. He gently fucked her, looking into her eyes and it was only natural they kissed. Ruth hadn't expected this and was very confused emotionally. It was the kissing a stranger that she felt was more cheating on her husband.
Mark didn't last long and was soon pumping cum into his condom. When he pulled out, considering he had cum twice, the condom held quite a lot of cum. Ruth handed Mark some wet wipes to clean himself with and Mark got dressed. He offered Ruth £20 for cumming in her mouth and she said it was ok, it was an accident. After Mark showed himself out Ruth tidied herself up, thinking that had been easier than she had expected. Ruth thought that this was easy money just for some time with a stranger, and what's more she had enjoyed herself. She put on the Lingerie again and made the way to the lounge. May greeted her and asked her how it had gone and Ruth beemed 'it was easier than I had expected'. During her first day Ruth 'serviced' two more men, both being straight forward fucks, neither lasting more than 10 minutes. As she drove home she didn't know how to tell her Husband what she had done. Today she had earned £320 for less than the equivalent of an hour's work. 8 days of this and she could pay off their immediate debts, but that would mean she needed to work 7 days in the next 10 to get this money.
At home Ruth decided that David needed to get on board with this as quickly as possible so that she had the chance to work as many days as she could in the next 10 days. David wasn't home so she had to wait until he returned. She waited until after dinner to tell David she had visited the brothel to see what it was like. She described it to David and said that she was made to feel very welcome. David said he couldn't get his head round his wife fucking other guys. She told him how much May said she could earn in a day and that it would be possible for them to pay off the immediate debt within 2 weeks, saving them from losing their home. David still couldn't get his mind around other guys seeing his wife naked and fucking her. She said she had talked to other women there and they said it was just sex, and one of them had said her husband had been dead set against it but when he saw the money he lost all his concerns. David was still not sure. He was worried that if his wife started to fuck other guys then it would affect their marriage.
They went to bed and Ruth started to stroke David's cock. He got hard very quickly and Ruth mounted him. As she slowly rode his cock she started to talk sexily to him. 'Wouldn't it turn you on knowing other guys had to pay for what you get for free? Doesn't it turn you on knowing other guys want to fuck your wife and find her sexy?' David was trying to concentrate on not cumming rather than what he thought about other guys with his life. 'Wouldn't you like to reclaim my pussy every night after I had been working at the brothel? To learn about the cocks I had taken in my pussy and how I had turned on other guys'. David wasn't able to last much longer and he started to cum. As his first jet hit Ruth's pussy lining she then blurted out 'I got paid today by three guys who fucked my pussy, which you are now filling'. The release of the secret was immense and she started to orgasm.
As Ruth came down from her orgasm she heard David say 'WHAT!!' She said that she didn't want to keep the secret. Today she earned £320 for three fucks and it was nothing. There were no emotions, it was just sex, me using my body like any other crafts person would, it was just sex. David was about to explode when Ruth stopped him. 'LOOK, if I don't do this we will be evicted. 2 weeks of doing this and we are safe for a while. If we become homeless I am not sure the marriage will last in any case'. David had been put in his place but he did not like it, but knew it was the rational solution.
In the morning they chatted again. Ruth wanted to lay down some rules. She needed to know how much David want to know about her day at work when she got home. Did he want a lot of details, or absolute nothing? Did he want it to become part of their sex life --- Ruth telling him everything as they fucked? He wasn't sure. He wasn't even sure if he wanted to know when she was working at the brothel. This all had to be decided at a later time, as Ruth had called May and May had suggested she did an afternoon shift on this Big tits day for the clients.
Ruth left David at home and drove to the brothel, arriving at 4pm. May told her what room was to be hers. This time she had brought along her own lingerie. This was aimed to impress the clients – it was a red braless/crotchless number and it showed off her massive tits. She went to the lounge and the women there gasped. May said it wasn't usual for the women to put on show their 'wares', but May liked the way it showed off her tits. May said it was going to be quiet until around 5 or so when guys would pop in on their way home. She wasn't wrong.
On the dot of 5 several cars pulled in. For the next two hours all the girls were busy and in that 2 hours Ruth had four clients. One just wanted to fuck her tits and shot his load over her breasts. Another entered the room, stripped and was cleaning up after cumming in under 10 minutes. By 8 o'clock Ruth was finished, and had made another £300. May knocked on her room door after the last client left and she suggested that Ruth quickly put on her lingerie (even though it hid little) and follow her to the basement as she wanted to show her what was happening down there. They entered to find guys queueing up to use the gloryholes. May knocked on a booth door and a lady opened it. She was probably in her 60s and was topless. May and Ruth entered and the lady got back to her job. Ruth watched as guys fondled her tits through the hole before being sucked off. This lady would swallow any cum shot into her mouth. May and Ruth left and May said that this lady needed to top up her pension, but loved sucking cock and swallowing cum so she enjoyed being here and came every week for a few sessions.
In the female glory hole session they watched a line of guys fuck the woman who was tied in place. No idea of her age etc they just needed to fuck a pussy. As tonight was not bareback one of the bouncers watched on to make sure all wore condoms before their fuck. May told Ruth that this was a quick way to make additional money on days she worked in the rooms upstairs. Ruth said she wasn't too sure as it seemed even more impersonal than upstairs. May said that was the point – the women here never saw the guys who fucked or had their cocks sucked. There was limited engagement which meant the guys fucked, shot their load and went away very quickly so even though there was less money per client she could earn more down here depending on the number of clients who turn up. Ruth wasn't sure.
Ruth went home and wondered what she tell David about her day at work. David was waiting for her and he surprised her. He said he could only be happy with this situation if it somehow involved him: Not in the sex but he wanted her to share all the details. The guy's age, cock size, what they did and did she have an orgasm. Ruth wasn't sure but then David said he had been reading about this scenario online. There were accounts where the not knowing made guys leave their wives who were working as prostitutes, but other accounts where the partner got turned on listening and would then fuck his wife, reclaiming her pussy as his until the next time she went to work.
David suggested they go to bed so Ruth could tell him all about her day, but Ruth said she needed a shower first. After the shower she entered the bedroom drying herself to find David lying on the bed naked. She still wasn't sure but agreed to tell him everything. After recounting her three fucks in detail David's cock was rock hard and Ruth decided to mount him. She rode him and she felt him cum inside her, the intensity of his orgasm being greater than anything she had experienced before. She then told him about her visit to see the male and female gloryholes in use but she wasn't sure she would ever participate in the basement. David was intrigued by this and his mind wandered thinking of his wife's lower half through a hole, legs tied down and her pussy open for any passing cock.
Ruth had a day before her next shift at the Brothel. David had made another sperm donation for £100 and with Ruth's money and his they were nearly at £1000. 6 days left to raise just over £1500. But now with Ruth's work it was likely they would reach their target in the time they had. May phoned her in the afternoon and said she had a strange proposition. A regular client was willing to pay any one of the girls £500 for an hours meet (which was after she had taken out all her expenses). However his request was beyond the normal session. He knew the women there were mostly married and only doing the work to pay off a debt. He was willing to help them if they allowed the following:
The husband would be accompanying his wife. He would be sat tied to a chair and gagged, naked and his cock would be in a cage. His wife would be waiting on the bed naked and when he entered she would help him undress. She was to make her husband a cuckold by telling him how much better her new lover's cock looked, felt and tasted (as she sucked him). He would then lick her pussy as they got into the 69 position. She would be expected to suck his cock to completion, swallowing all the cum. She would then go to her husband, remove his gag and kiss him passionately making sure he could taste his cum. She would then go back to the bed and let her new lover bring her to orgasm with his tongue. After she had cum she would help the guy get hard again. Her husband would now be untied and would then be tied to the bed facing upwards. His wife would get on all fours so her pussy was above his head and then the guy would fuck her, bareback. Her husband would be made to watch as the stranger's cock pounded his wife close up. The stranger would then fill her pussy with cum and when he pulled out she needed to lower her pussy onto her husband's face so he could lick her clean. Basically what he wanted to do would be humiliate the husband for his fun.
Ruth said she needed to think about it and would find a way to broach the subject with David. Ruth then asked when this guy wanted this to happen. May said there was no real time to delay as he wanted it at 6pm today. Ruth thought long and hard before telling May to organise it for her. She knew David would like the idea of one session for £500 but she didn't know how he would feel about being made a cuckold in public.
Ruth went into the lounge where David was watching daytime TV. She asked him if he had ever wanted to watch her being fucked by another guy. He said he had fantasised but the reality of seeing it would most likely be too much to bear. He was getting used to her fucking other guys so he knew it was happening but he was very jealous. Ruth then told David about the proposition she had just been given. David was very against the idea. Why would this guy want to humiliate him in such a way? Ruth pointed out that for the loss of a bit of pride they would make £500. He liked how this would go a long way to clearing the immediate debt, but couldn't get passed how this would humiliate him. Ruth told him to grow a pair of balls and she had said yes already so he had better get ready and be in the car within 30 minutes.
David got into the car but was clearly reluctant. Ruth drove them in silence to the brothel. May greeted them at the door and Ruth took David to the room May had assigned her. On the bed were a cock cage, and ties for both the chair, which had been specially made to restrain the person sitting on it, and the bed as well as a ball gag. May left them to get ready. Ruth stripped naked quickly and watched as David undressed. She hardly gave him a few seconds before making him lie down so she could attach the cock cage. It was not easy and it was a tight squeeze getting the mount over his balls and then attaching the cage. David complained it was painful but Ruth told him to imagine when they got home tonight what she would do with his cock to make it feel better. By 5.50 David was tied to the chair, gag in his mouth and Ruth was lying naked on the bed. David knew it was pointless doing anything now and his fate was sealed.
At 6pm the door swung open. In walked Chris, a man in his 30s. He had a swagger about him. He looked at Ruth and said that he was glad that the room was set up as he had asked. He asked her if she was ready to make her husband a cuckold. She said yes. He told her to stand up and give him a twirl, so he could see all of her body. 'I like what I see' was his reply and he moved over to her, standing behind her so he could reach round and play with her breasts in front of David. He then started to nuzzle and kiss her neck. He told her to turn round and started to passionately kiss her. David didn't even think about this intimacy, and he hated seeing his wife kissing another man. Chris then stood back and told Ruth to undress him. As she undressed him she neatly folded his clothes and put them to one side. He then went and stood in front of David. He waved his cock at David and said 'your wife is mine for the next hour and her whole job will be to satisfy this cock. She will need to empty my balls at least twice to satisfy me'. He told Ruth to kneel in front of him and suck his cock. David had to watch as Ruth licked and sucked his cock and then Chris said he was about to cum. David watched as Ruth took every shot of cum into her mouth, and swallowing it. She had never swallowed David's cum during their marriage. Chris then went and removed the gag from David and told Ruth to go and kiss her husband 'making sure her cuckold could taste the spunk of her bull'
David hatred the taste but knew he had to kiss her. Once Chris was satisfied there was no more spunk he put the gag back in David's mouth. He told Ruth to go and lie on the bed and he went over to her and started to play with her tits and finger her pussy. He then moved down and started to lick her pussy. David couldn't admit it but he was getting turned on by watching his wife with another guy. His cock was trying to harden in his cage but it couldn't and David was in a discomfort. What was turning David on most was the noises his wife was making as another guy played with her. It didn't take long for Chris to bring Ruth to orgasm and David loved the sounds she made as her body quivered. They laid cuddling and kissing on the bed for a while and David could hear Chris and his wife chatting about him.
He then heard Chris say it was time for her husband to get a close up look at his wife's pussy as another guy fucks her. He told Ruth to go and release David from the chair and to tie him onto the bed. David didn't want to risk losing the money so he complied without a fight as Ruth tied him to the bed. Chris then removed his gag and told David to lie back and enjoy as his bare cock pounded his wife's pussy. Ruth got into the position required of her, on all 4's and her pussy inches from David's face. Chris knelt behind her and slowly rubbed his bare knob along her pussy lips as David watched helplessly on.
David then started to play the dominant bull. As he rubbed his cock along her pussy lips he asked her if she was ready to feel a real man inside her, to make her husband feel jealous and inadequate. To David's surprise Ruth answered that she had wanted a good hard fuck for ages and hoped that his cock would fill her. As Chris started to push his cock into her pussy, Ruth pushed back and David watched as his cock slid the whole way in, his balls hitting her clit. With each Thrust Ruth was groaning and it was really turning David on. He then heard Chris tell Ruth to squeeze David's balls and she did, really hard. Chris said he shouldn't be enjoying watching his wife being fucked. He then told David to lick his balls as he fucked his wife. David stuck out his tongue and Chris's balls ran along his tongue as he fucked Ruth. Chris then pulled out his cock and told David to suck the knob to taste his pre cum and his wife's juices. David did not hesitate and Chris gave a few thrusts so his cock disappeared into David's mouth. Chris then returned to fucking Ruth. Ruth had never had an orgasm just from penetration with David, so it took him by surprised when she started to shake and quiver and groan, and then cry out as an orgasm went through her body. Chris didn't last much longer and he told David to watch his balls as he wanted him to see the moment they tightened and started to pump his seed into Ruth's willing pussy. Chris grunted and David knew he was emptying his ball into his wife's cunt.
Chris's cock stayed inside Ruth for a while, so when he pulled it out it was nearly flaccid. Cum flooded out and dripped onto David's face, but Chris was more interested in more humiliation. He told David to suck on his cock to taste his cum and suck the last few drops out of him. He then told David to lick his wife's pussy clean and he couldn't stop until he had given her an orgasm. David didn't mind the taste of his wife's juices mixed with this stranger's cum and stuck his tongue as deep as he could to clean her pussy out. It didn't take long before his wife was writhing on his face having an orgasm.
Ruth rose up off David and stood up, leaving her husband tied to the bed. She and Chris kissed as David watched on. Chris said he had enjoyed the fun. He then asked if they would like to make another £500. For this he would take home the key to the padlock of the cage encasing David's cock. He would bring it to their house a few days later when he would have the pleasure of Ruth's body again. David wasn't sure, but Ruth immediately agreed. She looked at David and said 'I am sure he is going to enjoy a proper cuckold life style as his little wife gets her pussy pounded by other guys', Chris laughed and got dressed. Ruth found the key for David's cage and gave it to Chris. She took down his phone number, and immediately texted him her address and in front of David.
Once Chris had left the room Ruth untied David and he was quite angry that after what he had seen all he wanted to do was to fuck her and his cock and balls were aching. She told him just imagine how much better the release was going to be when Chris allowed him to fuck her.
Reactions:
Macmachine, tommya, littlesmallie and 9 others