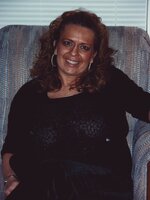 I have to say I'm pretty much open to new experiences when they present themselves. I worked for a major department store (use your imagination on which one) I was the manager of the men's sportswear department so I was constantly meeting new people and helping them to look their best and sometimes getting them to try new things with their wardrobes. It never ceased to amaze me how many of my customers would hit on me knowing that I was happily married.
I guess you would consider me a MILF, that sort of sneaks up on you with no warning. I stay in shape, I can and am well endowed in the tit department. I'm little, I am very curvy I suppose you would say. That being said, I have never had trouble getting men when I was single; now I suppose I am married. My husband gets excited when I tell him about many of my dating experiences from college. His favorite is when my then-boyfriend asked to watch me fuck his best friend for his birthday present. That resulted in me being spit roasted by my boyfriend and his friend and not long after that my first gangbang. I enjoyed that experience which I never thought I would. I was 25 and as my boyfriend described me a hot piece of ass. For about 3 years I was what most of you would call a real whore or slut. These experiences were great when they were happening but they ironically have made my married sex life hotter. From my first time giving head at 14 to a college football after party where I was too drunk to get back to my apartment and some guys (8) gave me a ride home…..they did give me a hell of a ride. My adventures keep the flame alive and light new ones.
As time has gone by my husband and I have discussed having an open marriage so that I get the benefit of more fucking and he enjoys watching. HE ENJOYS WATCHING!! So with his approval to seek out some new adventures, the green light is flashing. One of the things I learned shortly into our marriage was that my husband has what I like to call a super fantasy about black men and white women. I have never known a white man to have that intense of a kink about it. I had never been with a black man and had never thought about it one way or the other. From where I lived in California at the time and the hours I worked, it never presented itself as an opportunity.
In my job at the department store, part of my department covered the urban sportswear lines. Jeans, hoodies, tees, and all the hip-hop fashion you could shake a stick at. Every Friday, a tribe of black men would come in after getting paid and pick up the latest vibe that struck their senses. I decided this was a unique opportunity to explore the potential and satisfy my husband and my curiosity. Unknown to me was that the denim manager next to me on the floor was a real Black cock slut. She and I were about the same age, married, she was a tall sexy redhead with dark green eyes named Janice. We had become good friends but despite the time we spent together working and on breaks we had never discussed our sex lives let alone any fantasies we might have.
That all changed one Wintery Friday evening in January. It had snowed that day quite a bit and I commuted about 30 miles to this job. I didn't feel like risking tearing a new car up and getting home. My husband told me to stay after I informed him that Janice would put me up for the night at her house not far from the mall. Janice told me her husband was in Chicago on a sales trip for the week so it would be a girl's night.
When we got to her house we ate a quick snack and started mixing some Patron margaritas. The cold outside quickly disappeared. After sitting in the den sipping our cocktails, Janice began talking about men and men who turned her on and men we knew from the store as customers who had tried to get in both our pants at some point. We laughed and cut up for well over an hour. Janice said, let me get you something comfortable to relax in since you don't have anything with you. She disappeared into the bedroom and returned with a tank-style bodysuit that hugged my curves. It had a black lace cape that wrapped around and set off the outfit. I should have realized this was no ordinary sleepwear and that this was far from any ordinary snowy evening sleepover. Out of the momentary silence came a soft knock at the door. Janice sprinted across the room to answer the door. When she opened the door I could see three faces that I recognized from customers that frequented Janice's denim department. Rubee, this is Deion, Denzel and Jamar. I shyly said hello and as I did I could feel the juices bubbling up from deep inside. I knew this was not a happen chance meeting. Janice had planned this and I knew one thing for certain. I was about to get the shit fucked out of me.
Deion came over to the couch and sat next to me, and Jamar sat down on the other side. The leather couch rippled as they sandwiched me between them. Denzel and Janice were in the big leather wingback chair with her sitting on his lap. His hands were slowly exploring her cunt and she giggled as he French kissed her. Deion slowly pushed the crotch aside in my body suit. Jamar slid his finger inside my ass. They began to finger me in unison and my cunt began to run like a ripe peach. I hadn't felt that good since my boyfriend fingered me in high school. I looked across the room and Denzel had Janice on her knees sucking his cock. The lapping sound of pre cum and spit as she took him deeper in her throat. "Suck it you little whore," I heard Denzel exclaim. "Get up in the chair. I wanna fuck you like a dog."
Just then Jamar picked me up and slipped his cock inside me in an upstanding citizen position. Deion slipped behind me rubbing my ass with lube and slid his cock in my ass. I was bouncing up and down on two huge cocks. Jamar's cock seemed like it would come out of my mouth it was so deep inside me. After a few wonderful strokes, they flipped me around trading cunt and ass. I could feel the cum in my ass as it lubricated his shaft. I could hear Janice moaning in ecstasy as Denzel pounded her in every hole, slapping her face with his cock as he stuck it in her mouth.
"I'm gonna cum baby. You want me to put a baby inside you?"
I saw him smile as exploded on her face and hair. Jamar and Deion put me on the couch and began spit-roasting me. Switching off from mouth to cunt as they took turns inside me. I could taste my musky cunt and smell their nuts and crotch sweat. God, it was so fucking incredible I began to climax as Jamar pushed deeper inside me. I was gagging on Deion's cock but I held it steady as I could feel the huge load exploding in my mouth and the salty-sweet nut flowing down my throat.
"Take it bitch!" Jamar yelled as he exploded inside me. I could feel his cum filling every inch of my hungry womb. I had never wanted a cock as bad as this one and it was worth every bit of work. Deion pulled out of my mouth and told me to clean his glistening shaft. I spent another ten minutes licking all the cum from both cocks sucking clean their beautiful ebony heads.
Janice was finishing Denzel up when he smiled at his friends and said "Let's switch off."
We went through another incredible round and it was getting late. The roads were bad and they had to get home. Janice and I curled up in the living room and drifted off to sleep. I thought about how I was going to tell this one to my husband. I was a black cock whore now and things were never going to be the same.
Reactions:
gingercuck, NaughtyJack, Tina B and 16 others